You're only given one little spark of madness. You mustn't lose it.
~ Robin Williams July 21, 1951 – August 11, 2014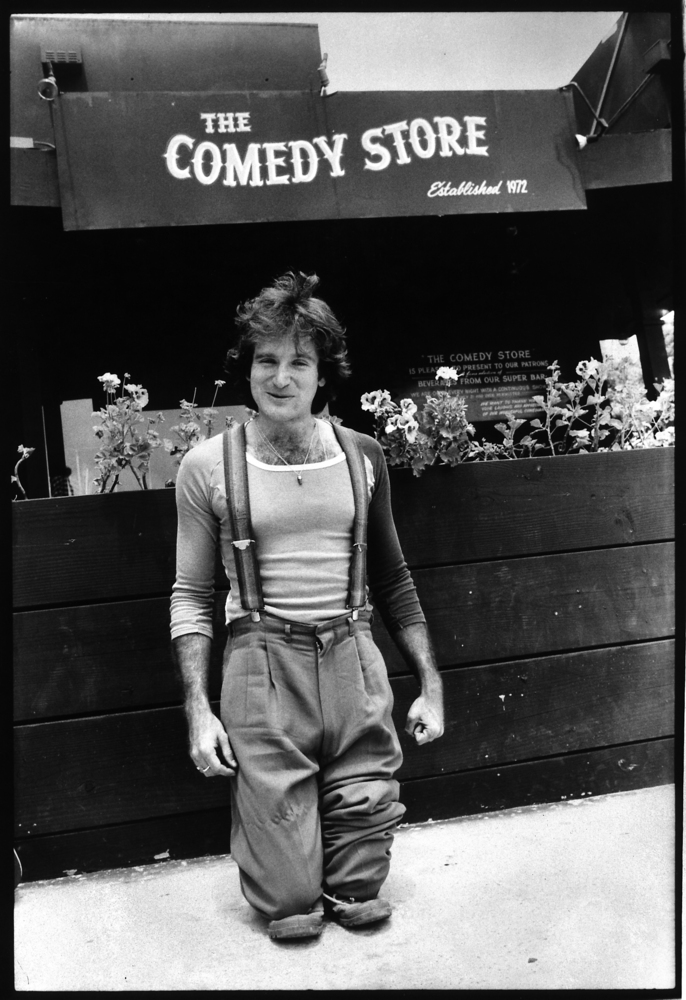 Unbelievable!
My daughter Abby described the feeling of hearing the news of Robin Williams' death this afternoon perfectly. It was as if suddenly all laughter and joy was sucked out of the atmosphere.
Unreal!
To hear his death was by suicide and that he had been struggling mightily of late with severe depression made it all the more palpable for me…for so many. Sometimes the most gifted, the most brilliant, the most talented, the people who touch your hearts with the most laughter, joy and love are the ones living in the darkest depths of despair.
If you only knew.
I know.
I know too well. I was raised in that despair. I am living in that now. God what hard work it is to live every day like this!
My heart breaks for this huge void left in the world, for the heartbreaking loss his loved ones must now live with. Still I give thanks…for the laughter, so much laughter…for opening my eyes to a different, delightful world view seeing the humor, the laughter and the joy in the simplest of things every day. I give thanks for his truly amazing body of work and the fact that each one of my children could recall their favorite characters he portrayed…except for Mork…none of them knew about Mork from Ork.
GAH!
Kids!
The first thing I intend to do is go through his vast filmography and binge for the next few days. There's nothing else on TV worth watching right now so why not? Yes, introduce this circus act of mine to Mork from Ork is on that agenda for sure.
The next thing I intend to do is go to my doctor for help because the depression and anxiety I live with is becoming again too much. The usual self care is just not cutting it lately. When your young son points out that he doesn't like your overwhelming sadness well, yeah, it's time to ask for help. I have no shame in that. There should be no shame, no hiding, no fear of being mocked or looked down upon as weak, no brushing depression aside as a "lesser" disease. No one should feel shamed to ask for help. I'm asking for more help.
I'm also sharing thoughts and information from a February 2010 post about suicide, anxiety and depression because people need to know…people need to care.
It's Never Painless
originally posted February 27, 2010
My heart just breaks for Andrew Koenig's family and the family of Michael Blosil, Marie Osmond's son. I can't imagine any parent that would not feel for the pain they must be in right now.
Living with depression is hard. Living with a loved one with depression is hard. I don't doubt how hard it was for Koenig's and Osmond's family. I don't doubt the pain both young men suffered through and the pain their families are in is more than evident. Still I have a hard time with those who choose ending their life as a way to end the pain. Walter Koenig spoke of how despondent his son was and how low he sunk in his despair but I would suggest that this wasn't the case. I don't doubt the depression he shares that his son had suffered from but it takes energy to do something about the depression one suffers from. The same would be for Michael Blosil as well. It takes energy to seek help or accept help and it takes energy to decide to end it all.
I speak from my own experiences. Working on recovering from depression I know how hard it is. This last year has been so hard, so very hard. It is hard-freakin' work. I also know watching my own mother living with bipolar disorder over the years that it takes energy to take your life or attempt to take your life. In the lowest, most despondent times of her life mom never had the energy to do much of anything. She physically could not. As a child I did not understand why she could not get off of the couch and why she would remain in the same clothes for days just curled up in a limp ball there. I just knew that in worst days this was how it was. This was her life…and it was our life. It was when mom would get up off the couch that I would worry because that is when she would do something and her doing something would be to attempt to take her life. She attempted this a number of times when I was a child. She never was successful. Years later in a more candid, close moment she shared with me the depths of her pain and how she just wanted it to end. She admitted that she really didn't think of anything else. She just wanted the crushing, crippling pain to end. I told her then and I still believe now that had she been successful in any of her attempt the pain would not be over. No. The pain would remain. It would remain with her children, with her parents, her husband, her siblings. We would carry her pain. We would carry it with us always.
Suicide is not painless. The pain remains.
According to the National Institute of Mental Health, symptoms of depression may include the following:
difficulty concentrating, remembering details, and making decisions
fatigue and decreased energy
feelings of guilt, worthlessness, and/or helplessness
feelings of hopelessness and/or pessimism
insomnia, early-morning wakefulness, or excessive sleeping
irritability, restlessness
loss of interest in activities or hobbies once pleasurable, including sex
overeating or appetite loss
persistent aches or pains, headaches, cramps, or digestive problems that do not ease even with treatment
persistent sad, anxious, or "empty" feelings
thoughts of suicide, suicide attempts
Depression carries a high risk of suicide. Anybody who expresses suicidal thoughts or intentions should be taken very, very seriously. Do not hesitate to call your local suicide hotline immediately. Call 1-800-SUICIDE (1-800-784-2433) or 1-800-273-TALK (1-800-273-8255) — or the deaf hotline at 1-800-4889.
Warning signs of suicide with depression include:
a sudden switch from being very sad to being very calm or appearing to be happy
always talking or thinking about death
clinical depression (deep sadness, loss of interest, trouble sleeping and eating) that gets worse
having a "death wish," tempting fate by taking risks that could lead to death, like driving through red lights
losing interest in things one used to care about
making comments about being hopeless, helpless, or worthless
putting affairs in order, tying up loose ends, changing a will
saying things like "It would be better if I wasn't here" or "I want out"
talking about suicide (killing one's self)
visiting or calling people one cares about
Remember, if you or someone you know is demonstrating any of the above warning signs of suicide with depression, either call your local suicide hot line, contact a mental health professional right away, or go to the emergency room for immediate treatment.
Don't be afraid. Don't be afraid to ask for help. Don't be afraid to reach out to help, to hug, to talk, to be there.
No matter what people tell you, words and ideas change the world. ~ Robin Williams